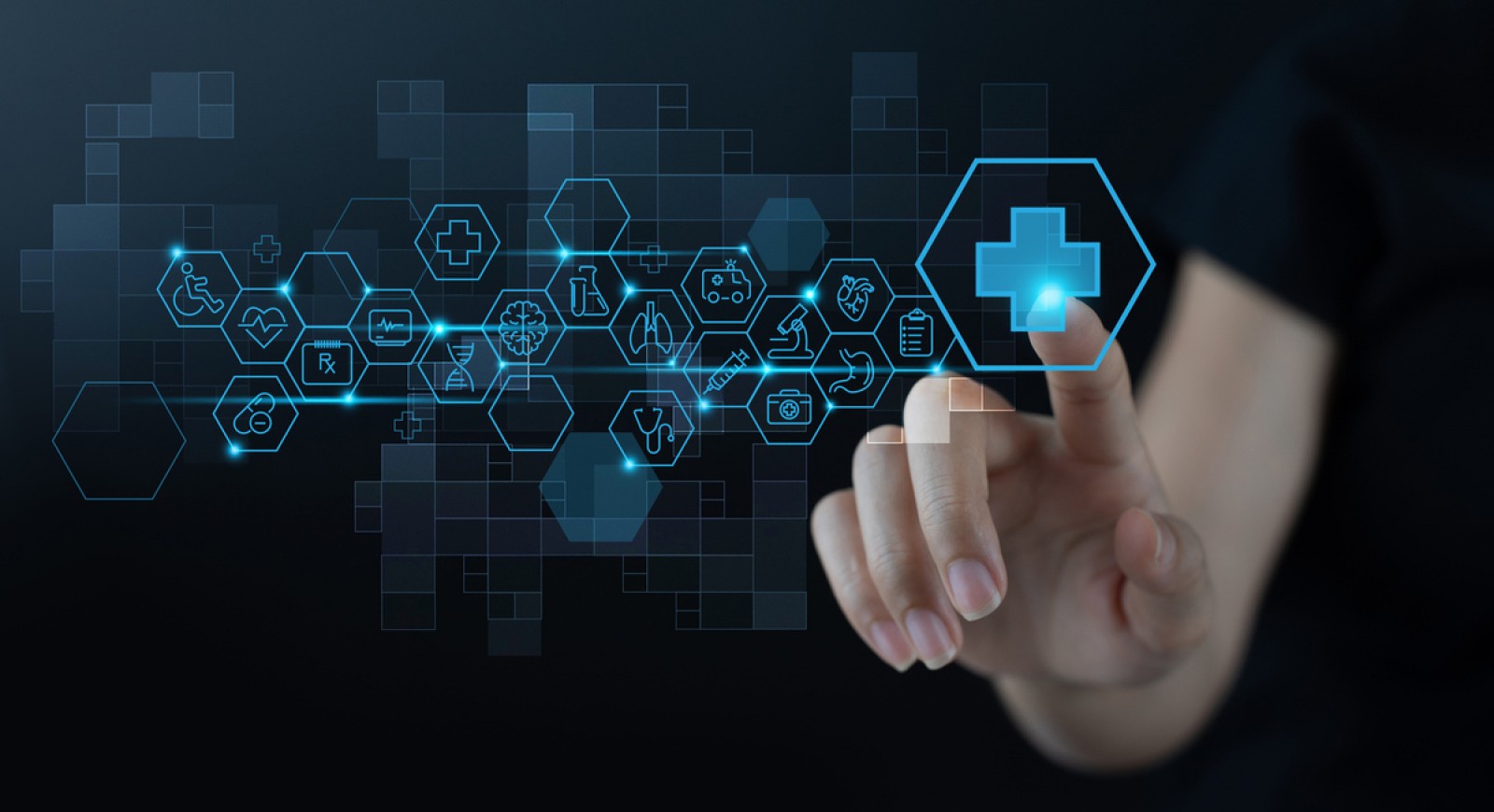 Healthcare's digital revolution needs solid foundations
As the health sector continues to forge ahead with digital transformation, there are concerns that antiquated or ill-suited IT architecture will leave many organisations at risk of being left behind, leading to circumstances that may actually increase workloads and frustration among staff.
As a case in point, integrated care systems (ICS) across NHS England are in the process of converting to electronic patient records (EPR), with the goal of improving data access and efficiency for staff. Meanwhile, less headline-grabbing reports from the Health Services Investigation Body (HSIB) and the British Medical Association (BMA) indicate that NHS trusts are likely to run into critical issues with both the utility and effectiveness of EPR, unless they first make sure that they have modern, capable architecture in place.
Converting to Electronic Patient Records (EPR) from traditional paper records is currently the primary focus of digital transformation within the NHS. The government's recent policy paper, A plan for digital health and social care, makes plain the aim that "all NHS trusts will have an EPR system by March 2025 (90 per cent by December 2023 and 100 per cent by 2025)." Properly implemented, this conversion will open the door to mental health professionals, hospitals, ambulances, social care, GPs and more, having access to the same patient records in real time – improving efficiency, saving time and reducing the potential for mistakes across the board.
However, in focusing on implementing these systems, organisations are likely to see benefits of EPR restricted by the architecture through which the data is accessed. Outdated legacy hardware, systems refusing to talk to each other and patchy or intermittent network access are already commonly cited roadblocks to staff accessing digitised information, and with the advent of EPR these issues will become even more critical. The BMA's 2022 IT infrastructure report found that "nearly 71 per cent of doctors reported that current IT systems and infrastructure in their workplace 'somewhat' or 'significantly' increased their workload," with the lost working hours estimated to be "the equivalent of almost 8,000 full-time doctors, or nearly £1 billion." Without intervention, this is a percentage that looks set to increase, rather than decrease, as digital transformation progresses.
These issues can be exacerbated by hasty or short-sighted attempts to fix the situation that ignore the root problem, and instead deploy new hardware and software on existing infrastructure that's not suited for the job. Interoperability, particularly, is likely to suffer from such an approach. As one doctor put it in the same BMA report: "Having changed our hospital's IT system, we now have to log on to four different systems to deal with one patient. This is not progress."
Inevitably, increased workloads and staff frustration aren't the only undesirable effects of dysfunctional infrastructure. Falling short in this area has also been shown to have the potential for a real-world reduction in the quality of care a patient receives. A recent HSIB report highlighted that clinical staff had consistently found "difficulties accessing digital systems because of limited or poorly functioning hardware", and that "limited interoperability of multiple digital systems means critical patient information may not be accessible or consistent across all systems used in the care of a patient." These comments were listed among a number of issues found to have contributed to a patient being misidentified at their bedside. Believing them to be a patient for whom the application of CPR was not recommended, staff did not begin CPR until the mistake was discovered, ten minutes later.
Implementing strong infrastructure from the ground up will provide several immediate benefits to all involved: infrastructure that can be managed and configured from a single pane of glass; strong, consistent, wired and wireless networks that are available wherever staff need them; networks that are always encrypted, secured behind a comprehensive multi-factor authentication solution, and fully compliant with NHS Digital Standards. Once this is in place, trusts can more easily comply with the Data Security and Protection Toolkit, helping to bolster their defences against – and minimise the effectiveness of – potential breaches. Meanwhile, resilience and redundancy within the system will guarantee continuity of care, by ensuring that the infrastructure remains reliable.
The true promise of EPR can then begin to be achieved. Not only should staff be able to connect to the wireless network from anywhere in their building, but roaming staff should be able to traverse the entire region covered by their ICS, seamlessly connecting to the network as they arrive at each destination. Consistent, always-available access to the information they need, wherever they are, should be expected and delivered, allowing multi-disciplinary teams to easily meet and decide on the best treatment for a patient through virtual collaboration.
Once the basics are in place, the potential for innovation and transformation naturally expands. For example, the use of smart medical devices in patients' homes can reduce the need for frequent visits, resulting in cost savings and increased patient autonomy. In acute hospitals, monitoring devices can help staff optimise equipment use rates and identify areas for improvement. In every building, smart monitoring can be used to control heating, cooling and air quality, promoting sustainability while also enhancing the comfort of patients and staff. The foundational infrastructure may not seem exciting, but it's what will enable innovation for years to come.