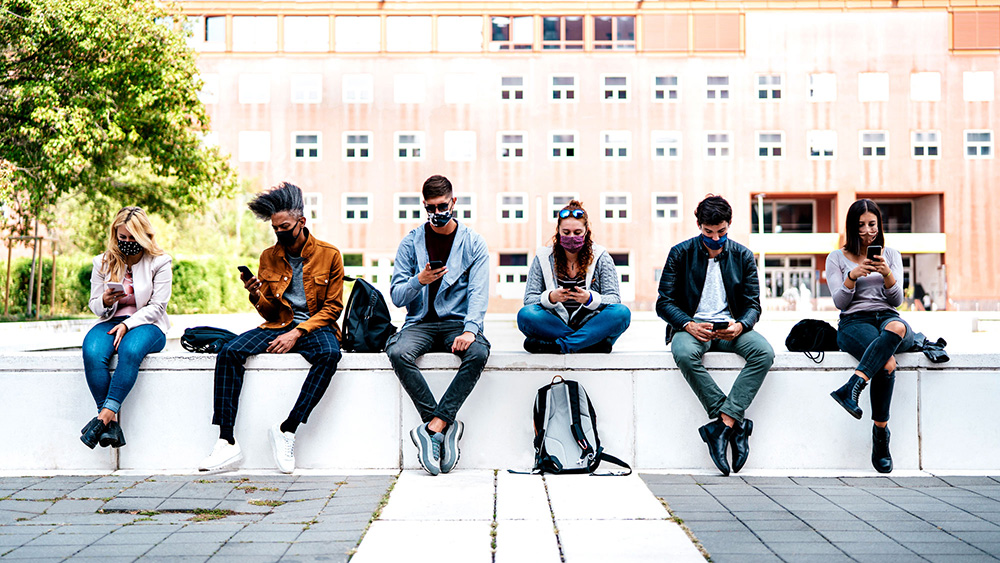 Foundations of a safe campus
By now, new and returning students in the UK have a good idea of what to expect from the next semester at their chosen university. Staff are adapting lectures to be run online and preparing necessary face-to-face activities to be delivered in socially distanced ways, while institutions work with what they have to ensure a safe campus. But, will it be enough?
When we talk of preparing for a safe campus, we are likely to think of practicalities such as sanitiser stations, screens, and procedures for Covid-19 testing. Or for the digital campus – secure, accessible, and versatile learning environments. But in the rush to complete this tick-list of addressable measures, we need to bear in mind that a truly safe campus is more than that: it's about people, and people feeling safe.
The responsibility of trust
For an environment to feel safe, the user should have trust in the decisions that shape it, and in the people that make them. In normal circumstances we may not think about whether an environment is safe before we enter; but at this time – particularly as for many it will be an entirely new environment – it is likely to be a very conscious consideration. Trust is not only gained through what we do, but how we do it; namely with good and respectful communication, transparent engagement with all parties, listening and responding – being pro-active and decisive, but not afraid to admit mistakes and change direction. A safe campus is no exception. In this context, I think there are a number of principles that if followed, can go a long way to cultivating this kind of trust.
Keep decision making considered and clear.

There is no time for the full-scale, academic evaluation approaches the sector is familiar with. Certainly, be ethical and rigorous; taking the time to inform decisions through talking to students and staff, but without wasting. We need to listen to specialists and to common-sense, but remember to evaluate intelligently and quickly.

Embrace the changing landscape.

Circumstances have re-shaped priorities, and so pre-covid ambitions and strategies need revisiting with fresh eyes. Design their replacements in overlapping stages; ensure that decisions made at each stage act as foundations for the next. In this way direction can be changed at speed as the pandemic evolves and necessitates.

Be agile, flexible, and adaptive.

We can only have a broad idea of how socially distanced campuses and learning models will look and work in reality. Not only might our decisions be modified through actual experience, legislation may well change (literally) overnight. Therefore, solutions must be flexible to enable the agile responses. As the new landscape is revealed we must remain able to adapt our course to avoid emerging obstacles.

Keep it simple.

To be effective, solutions and approaches should be intuitive, user centred, and effortless – things should just work. The mechanics of technology should not get in the way of the ultimate aims. We need to resist the urge to overcomplicate, and once again, listen to specialists when they advise not to bite off more than can be chewed.
Broad brush principles like these might feel idealistic in the face of a highly dynamic, pressurised situation, but they can keep decision makers grounded and help with long term strategising. They provide a framework for operations, which in turn will inspire confidence in the decisions that are made, and thus cultivate an ethos of safety to which more technical and practical measures can be anchored.
Finally, and perhaps most importantly, exercise honesty and vulnerability at all levels and in all strategic decisions. We are all in this together.
Contact us to continue the discussion around your Safe Campus needs.