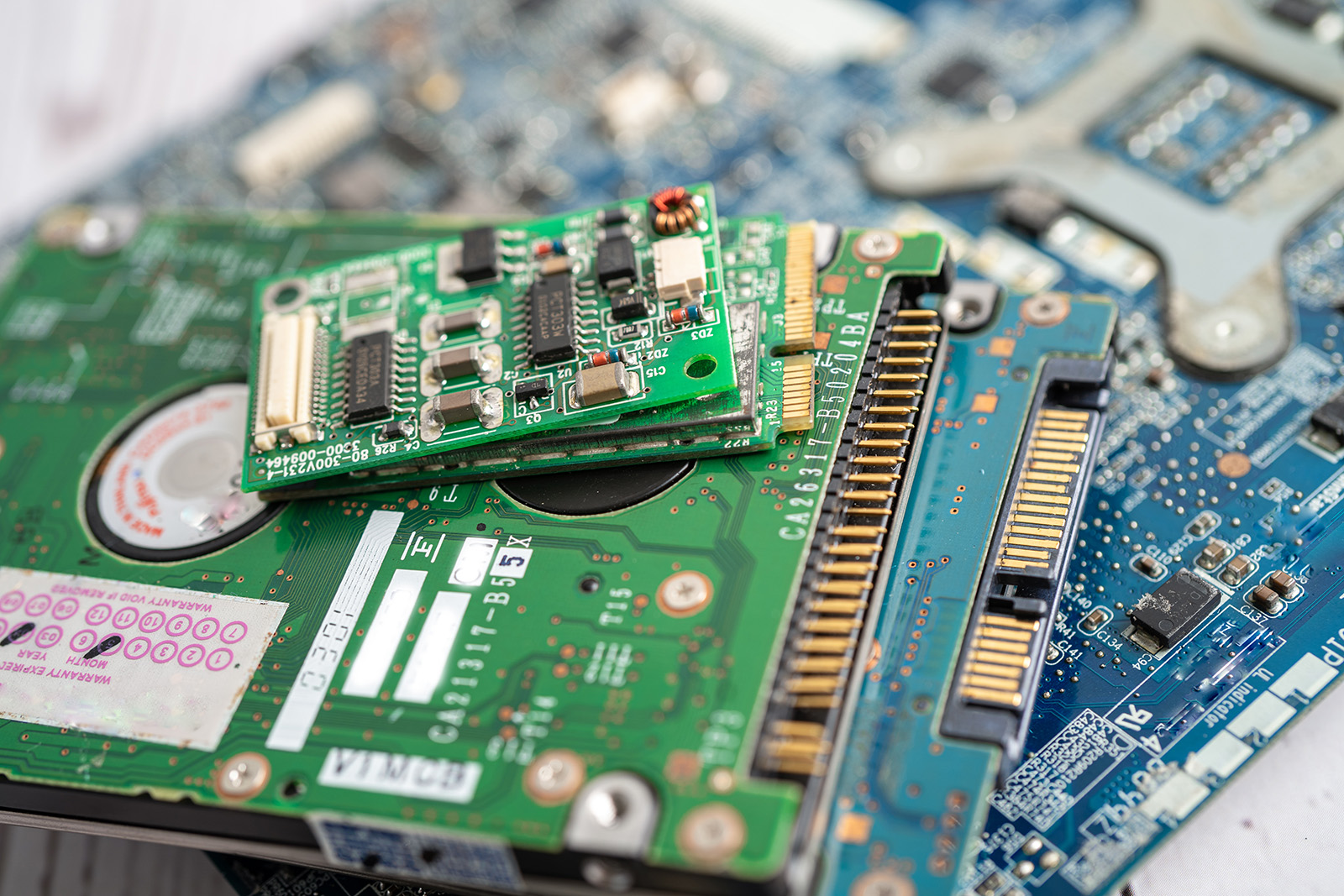 E-waste – can we solve our fastest growing pollution problem?
There is no doubt that investment in technology and the development of digital infrastructure can be transformative for organisations, both public and private. Through the relationships we build with our clients, we see every day how technology is helping to transform the experience of employees, students, patients, and other users across various sectors.
This is good news for progress in many areas, but there's also an associated problem: electronic waste has become the world's fastest growing waste stream, and shows no sign of slowing its dominance. So, in today's climate emergency, how can we balance the demand for seamless digital experiences with the urgent need to focus on sustainability?¹
A major aspect of the waste problem is our modern throwaway culture. This is fuelled by the rapid development and an endless supply of products with short lifespans, and an expectation that technology will be frequently replaced. As a personal example, how many of us have an old mobile phone taking up space in a drawer? Or a collection of two or three? Research from the WEEE Forum for the management of waste electrical and electronic equipment, estimates that of the 5.3 billion mobile phones thrown away in 2022, less than 20% were recycled.² Businesses, universities, and hospitals can have an even greater collective impact on e-waste, with substantial amounts of IT equipment being regularly replaced to keep-up with the latest developments and maintain reliable services. Overall, IT and telecoms e-waste has increased by 98% in the UK since 2008 and is still climbing. This means that by 2024, the UK is expected claim the inglorious title of the largest per capita contributor to e-waste in the world.³
Why aren't we recycling more?
'Reduce, reuse, and recycle' is a familiar mantra in everyday life. The recycling of common materials such as paper, cardboard, glass, and even plastic packaging is becoming more commonplace. Meanwhile, many organisations are waking up to their environmental impact and taking steps to reduce their waste. So, what's holding us back when it comes to recycling technology?
Knowledge – Research by Henrik Brogger, co-founder of the UCISA Sustainability Group, found that knowledge was a key barrier to effective e-waste recycling.⁴ In large organisations such as universities, it seems that many stakeholders are either unaware of e-waste recycling schemes, or don't understand their benefits and how to use them.
Cost – Recycling carries a cost. When that cost is met by the user, this becomes a powerful disincentive to recycle. In the current economic environment, organisations often can't afford to prioritise recycling while facing rising salary and operational costs.
Security – Organisations are understandably nervous about recycling hardware that contains sensitive data. Despite proven processes to securely wipe drives, risk averse concerns frequently dominate, meaning vast quantities of hard drives are shredded rather than being reused or recycled.⁵
What can we do better?
Re-use more – Re-using and repurposing technology while also staying up-to-date with the latest developments is possible. At ITGL, we've pioneered the use of remanufactured hardware, where appropriate, in the public sector, reducing the addition of new raw materials into the supply chain, and helping create a more sustainable technology procurement process.
Recycle safely – The technology sector should lead the way by providing users with secure, cost-effective, and convenient ways to recycle, building confidence that it can recycle responsibly. Some solutions do exist – at ITGL, we strongly encourage our clients to make use of Cisco's Takeback and Reuse Program, which reuses or recycles 99.9% of all returned equipment.⁶ We can also provide free collection of old equipment, alongside discounts for trade-in, creating a financial advantage to recycling, rather than a hidden cost.
Redesign for the future – Sustainability must be built in to the design and manufacture of technology. Designing products that have longer lifespans, and can be more easily maintained and updated, will greatly reduce the e-waste created through hardware replacement. Cisco is leading the future of circularity in designing products that require fewer resources to make and use, and are also easier to repair and reuse.⁷ Meanwhile, ITGL is helping clients to use their technology intelligently, designing solutions that preserve the lifespan of their hardware and reduce energy consumption.
IT will have an increasingly central role in improving our quality of life and reducing carbon emissions through increased efficiencies, automation, and the implementation of artificial intelligence. But although some progress is being made in reusing and recycling hardware, there are still significant barriers that need to be addressed. A first step is raising awareness among consumers that a more sustainable system is achievable, while putting pressure on manufacturers and suppliers to commit to ensuring that all hardware is either reused or recycled in a responsible manner. This will safeguard limited resources, decrease the demand for further mining, and reduce the accumulation of hazardous electronic waste. Only by embracing a circular economy model for electronics, can we create a more sustainable future for ourselves and future generations.
If you'd like to find out how we can support your digital sustainability, you can reach us at hello@itgl.com.