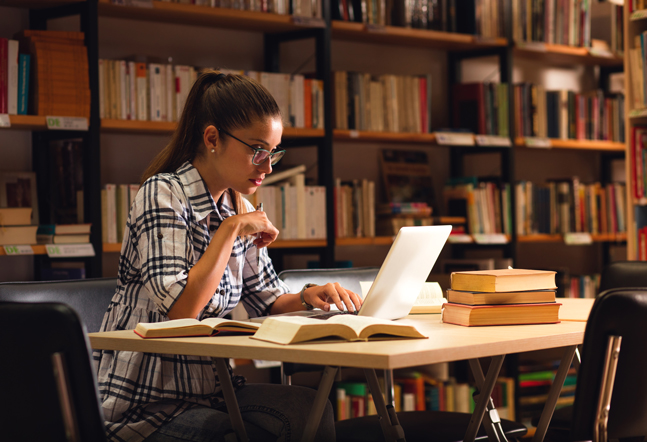 Digital transformation at South Thames Colleges Group
South Thames Colleges Group consists of Carshalton College, Kingston College, Merton College, and South Thames College, and has sites spread across south London.
Their IT services team needed to be able to deliver quality and consistency across all sites, but the existing digital infrastructures were disparate, and unable to support progress towards this goal. ITGL worked with the STCG IT services team to provide a solution that not only met STCG's immediate needs, but has future-proofed their network for further progress too.
The Challenge
STCG needed to provide consistent, reliable access to services across all sites.

The solution also needed to improve energy efficiency and help STCG move further towards net-zero.

Reliability was the key focus, to ensure high quality service for students and staff, but also to enable IT services to focus on future development.
Outcomes
For Students
Consistent reliability of technology and the ability to access anything from any college.

Improved experience of distance learning and wider enrolment opportunities.
For Staff
Secure and resilient remote access for 1400 staff.

Adoption of a permanent hybrid working model.

Wider recruitment opportunities.
For finance and operations
More efficient use of space – increased teaching spaces without requiring new building investment.

Increased energy efficiency and lower energy costs.
For IT
A single, standardised and reliable network.

Reduction in time spent on active support.

More time available for future development projects and perpetual improvement.
Solutions and Services
Cisco's next generation Catalyst 9000 technology, providing the perfect foundation to build a modern, high performance campus network.

Redesign and upgrade of the Core and Edge network at the main campuses and integrating these for improved, centralised management and control..

ITGL to supply, implement, test and support the new network over a 3 year term with enhanced support offerings that act as an extension of the STCG IT team.
"The result has been transformative. This development has accelerated the way we think about learning provision by a decade. When you create time and space, that's when you can add value, and that's what STCG can do now. Our IT infrastructure is no longer the limitation, and the College Group is able to grow."